Published on
September 24, 2015.
Last updated on July 22, 2018
This drivers will make the connection to your MTK device possible form a Windows 10 PC on a 32 or 64 bit configuration. The drivers that you will find on this page are unsigned so if you are running Windows 10 64 bit you are required to temporary disable the driver signature verification enforcement in order to be able to install.
To determine the version of Windows 10 that you have (32 bit or 64 bit):
Right-click on Start then click on System
In the System window that opens, in System section, you will find your version of Windows next to System type
To disable Windows 10 64 bit driver signature enforcement:
On your 64 bit Windows 10 desktop click on Start then on Settings
Click on Update & security then in the left pane click on Recovery
Under Advanced startup click on Restart now button
Click on Troubleshoot then on Advanced options
Click on Startup Settings then on Restart button
The computer will restart with the Startup Settings screen
To disable the driver signature enforcement until next restart press on number key 7 or F7 on your keyboard.
After restart you can proceed with the unsigned MTK drivers installation for your 64 bit Windows
After you install the unsigned drivers, to use them again in the future, you have to repeat this procedure
To install the MTK VCOM USB Drivers on 32 & 64 bit Windows 10:
Download the drivers *.zip archive and extract the folder from inside on to the desktop: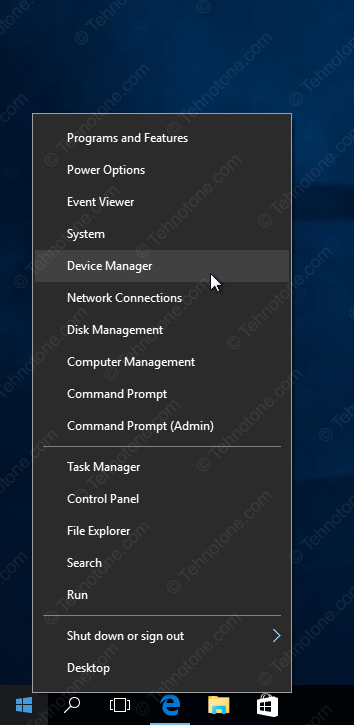 Right-click on Start then click on Device Manager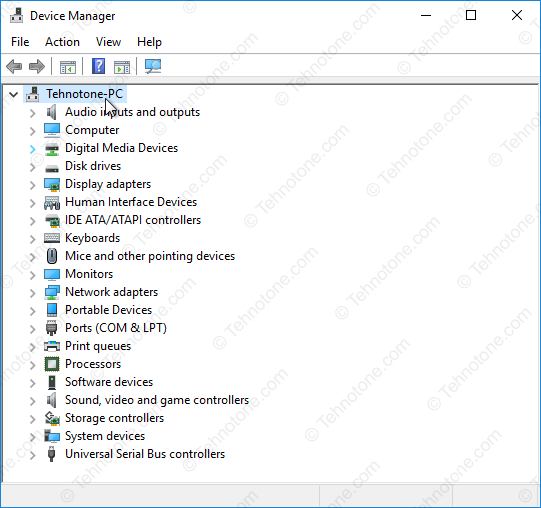 In the Device Manager Window click on the first item – your computer name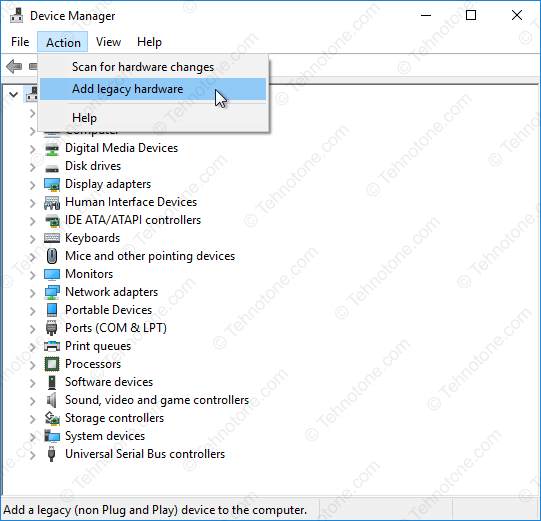 Click on Action then Add legacy hardware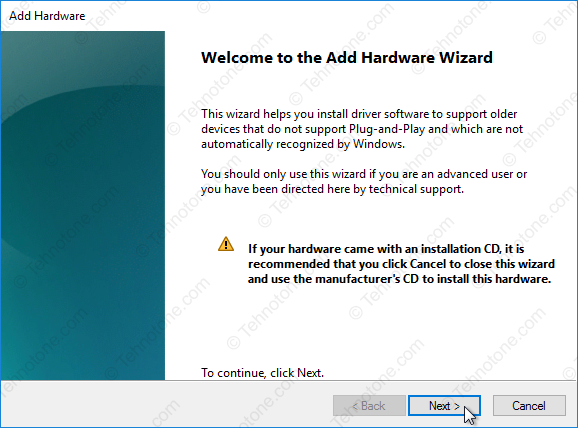 On the Welcome to the Add hardware Wizard window click on Next button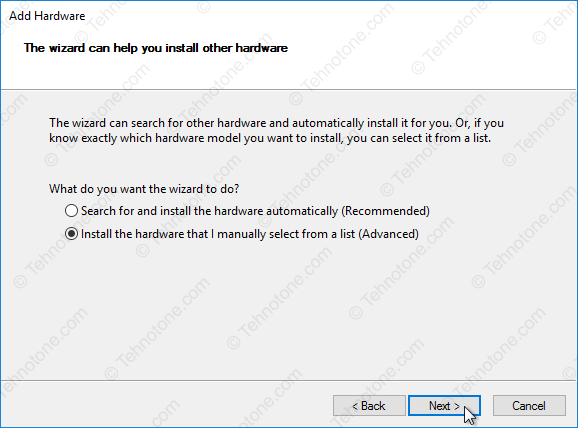 Select Install the hardware that I manually select from a list (Advanced) and then click on Next button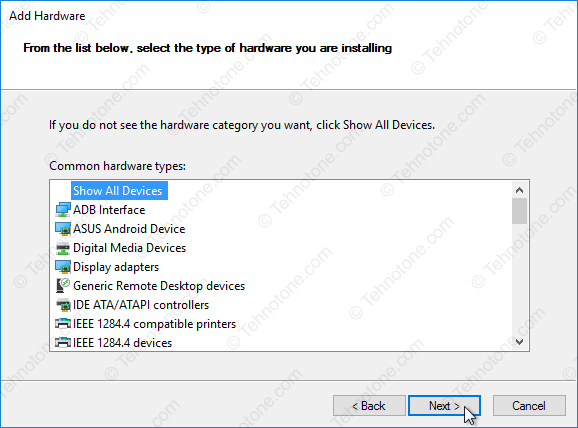 Click on Show All Devices then on Next button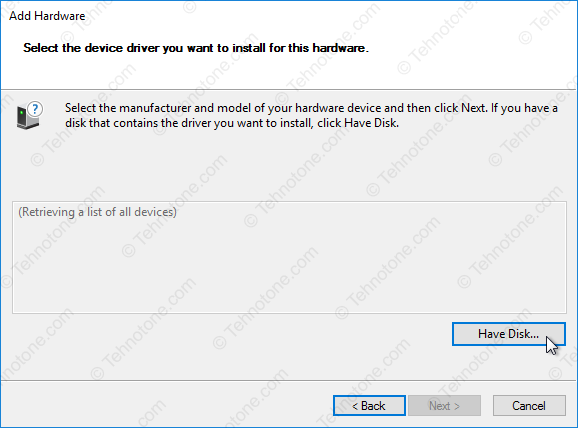 In the Add Hardware window click on Have Disk… button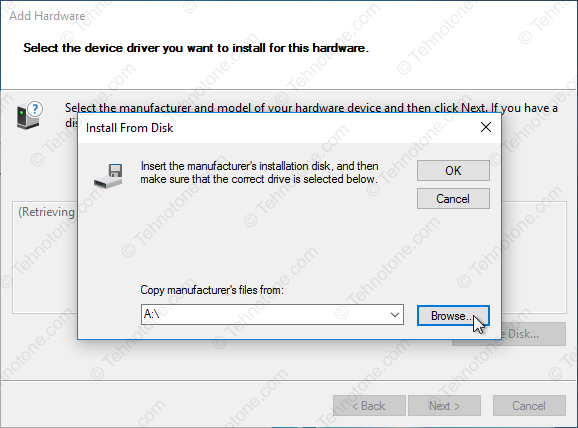 In the Install From Disk window click on Browse… button
In the next window – Locate file – browse for the folder that you have extracted on the desktop at the beginning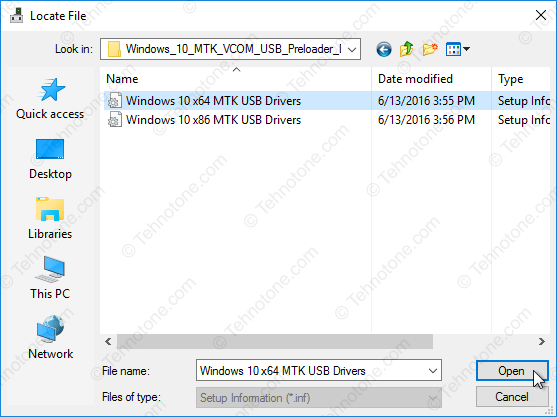 Select the version of the driver according to your Windows 10 version – x64 for 64 bit and x86 for 32 bit and click Open button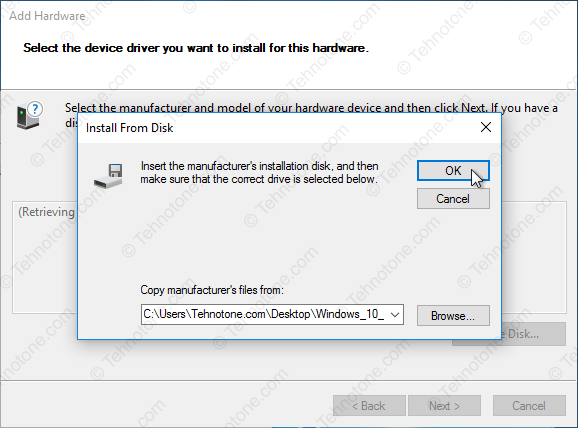 Click the OK button to load the driver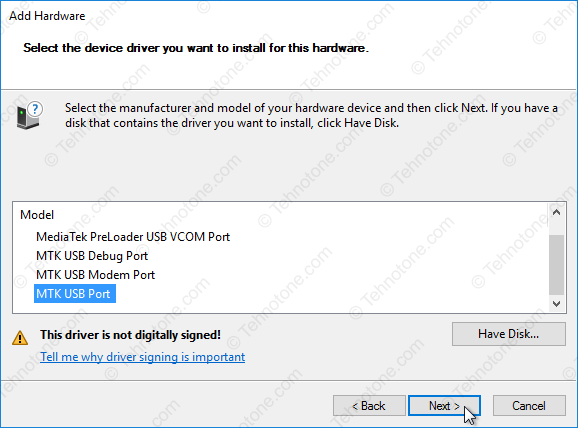 From the list of drivers select MTK USB Port and click on Next button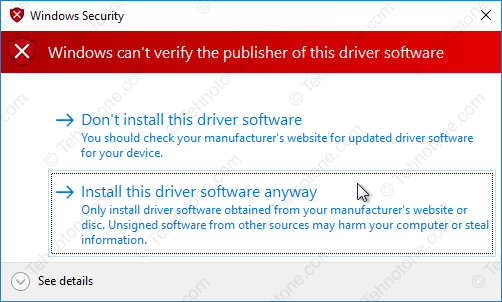 If a red warning window will open, click on Install this driver software anyway
This action will add the following drivers in to the operating system:
MediaTek DA USB VCOM Port
MediaTek PreLoader USB VCOM Port – for transferring the firmware to your device
MTK USB DEBUG Port
MTK USB Modem Port
MTK USB port – for transfering PreLoader to your device (and recovery in case of bad or corrupt firmware)
Now we need to remove the device that we have installed but leave the drivers in the operating system.
To do that, in the Device Manager window we expand Ports (COM & LPT) section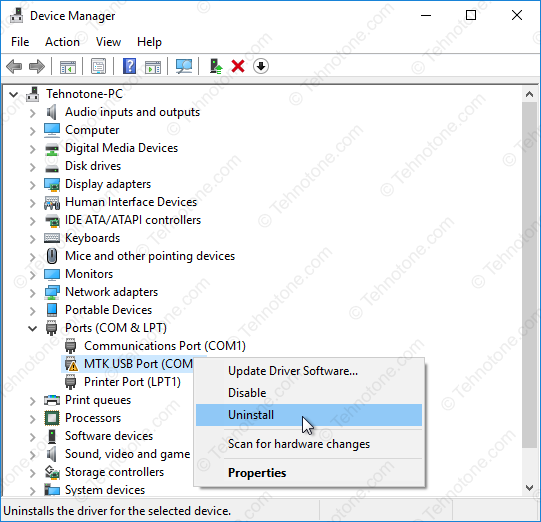 Right-click and click Uninstall on the MTK USB Port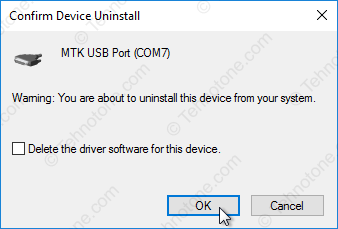 In the Confirm Device Uninstall window make sure that the box Delete the driver software for this device is empty
You need to leave the drivers in the operating system and only remove the device that you added
Click on the OK button to finalise
Now, when you will connect your dead (or turned off) MTK device to the Windows 10 computer by USB, the device will be recognized either trough a MediaTek Preloader USB VCOM Port interface or as a MTK USB port if it is bricked or it has bad/corrupt firmware. The SP Flash Tool will be able to transfer the firmware to your device trough this interfaces. Make sure you connect the device after you press the Download button in SP Flash Tool, as the communication interface will only be alive for 2 seconds if no data is being sent.
Download SP Flash Tool v3 & v5 – Latest versions
If you have trouble installing a new MTK driver in your system or you see a high or unusual number beside COM Ports displayed in the Device Manager, you might want to clean the USB driver garbage in your system with USBDeview – Download USBDeview download for 32 & 64 bit Windows – learn what it does and how to get rid of unwanted USB drivers and COM Port duplicates.